Spiritual Formation & Christian Education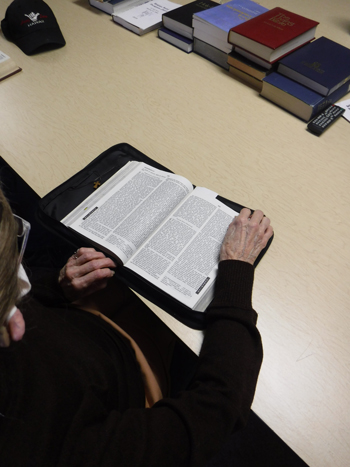 What do Presbyterians believe? If you really want to know and are ready to do some reading, here is a link https://www.presbyterianmission.org/what-we-believe/theology/ to some in depth information about Presbyterian Theology.
The short answer is that you are invited and welcomed to worship with us with Sundays beginning at 10:45 AM and to attend and participate in any of our programs and activities regardless of what you do or do not believe.
To be an active member, you must have made a profession of faith in Christ, have been baptized, voluntarily submitted to the government of this church, and participate in the church's work and worship. You may join by Certificate of transfer if you are a member of another Christian church and we do not rebaptize anyone previously baptized. All active members have the right to present their children for baptism, to participate in the government of the church, and to receive pastoral care, including weddings and funerals.
Along with Christians across time and around the world we affirm the mystery of the triune God (The Trinity) and the incarnation of the eternal Word of God in Jesus Christ (The Incarnation) as expressed in the Nicene Creed and the Apostles' Creed, both of which are printed in the Presbyterian Hymnal, available in our pews.
As Protestants, we affirm that God's grace in Jesus Christ is revealed in Scripture and that the Protestant watchwords—grace alone, faith alone, Scripture alone—embody principles of understanding that continue to guide and motivate the people of God in the life of faith.
Being Reformed Christians, we affirm the majesty, holiness, and providence of God who in Christ and by the power of the Spirit creates, sustains, rules, and redeems the world in the freedom of sovereign righteousness and love.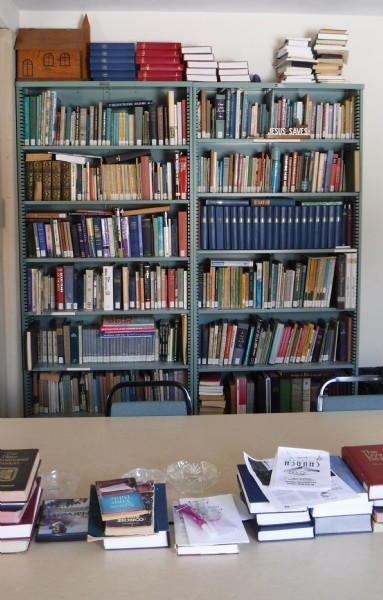 If you can profess your faith in the words of the Apostles' Creed and can answer the following question in the affirmative, you can begin your journey of being an Active Member of the Bethlehem United Presbyterian Church.
"Trusting in the gracious mercy of God, do you turn from the ways of sin and renounce evil and its power in the world?"
"Who is your Lord and Savior?"
"Will you be Christ's faithful disciple, obeying his word and showing his love?"
"Will you devote yourself to the church's teaching and fellowship, to the breaking of bread and the prayers?"
"Will you be a faithful member of this congregation, share in its worship and mission through your prayers and gifts, your study and service, and so fulfill your calling to be a disciple of Jesus Christ?"
In addition to including several passages of Scripture in worship, we offer a one-hour Pastor led Bible Study on Thursdays from 5:00 to 6:00 PM. Those in attendance who are willing take turns reading a short passage of Scripture which we then discuss. We read and discuss one to three chapters from the Bible every Thursday.
We also maintain a lending library of many books related to the Bible, Prayer, Theology, and the History of Christianity. Our Pastor is more than willing to meet and speak with anyone that would like to explore and learn more about the Christian faith, the Bible, Prayer, and various Spiritual Disciplines.