About Us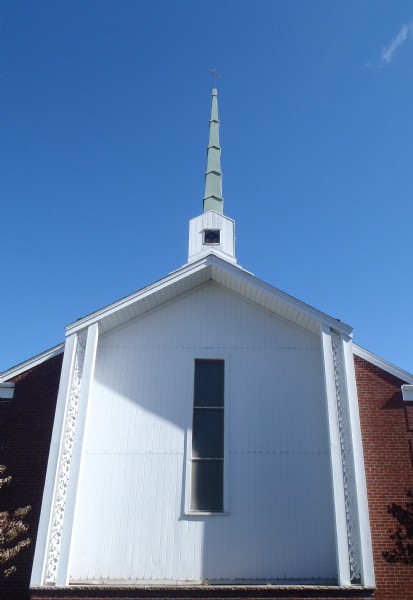 The Bethlehem United Presbyterian Church was founded in 1950. Our current brick structure was dedicated in 1957. From our beginning, we have been a community-oriented church. We are a congregation of the Presbyterian Church (U.S.A.), the largest Presbyterian Denomination in the United States whose presence in North America predates the American Revolution. Presbyterians have been worshipping God and serving others in the name of Christ in the Wheeling, West Virginia area since the 1780's.
Our physical plant is located at 45 Chapel Road in the Bethlehem suburb of Wheeling. We are not far from the large, blue Bethlehem water tower that is visible from nearby Interstate 470 Exit 2, near the construction site of the new building for the Bethlehem Volunteer Fire Department, and not far from Bethlehem Elementary School. We have plenty of paved, off street parking.
Our mission is to follow Christ as depicted in Scripture, moving forward in unity, using our individual and collective gifts for the welfare of the Church, welcoming and accepting others to join us, and reflecting Christ to the world.